Business Etiquette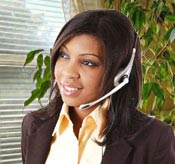 Companies can spend thousands, if not millions of dollars on employee training, advertisements, and focus groups to evaluate how they can ultimately improve the bottom line. These areas in and of themselves are important facets to a business. However, it can be the unknown issues of employee interaction that can sabotage a business. Whether it is employee to employee relationships or client/customer to employee interaction, positive people skills are the building blocks of every company. It can be the lack of basic manners that will deter customers from becoming a faithful, loyal part of your business to keep it growing.
Each session can be customized to meet specific needs of your business. Topics include:
Communication
Lasting Impressions
Socializing
Meeting Manners
Traveling
Getting Along
Job Interviews
Corporate Image
Dining
It is an investment that can only benefit and improve the work environment in your office.
---
Other Business Sessions Available:
One Hour Session - designed to be part of a regularly scheduled meeting. This session is a brief overview of etiquette and the positive impact it makes when employees acknowledge the benefits of common courtesies.
Dining Tutorial - an actual dining opportunity set to master the skills that have been presented in a fun and friendly atmosphere to build the confidence of your employees. When they meet your future clients at a meal, they can put their best foot forward. This session usually lasts two hours.
Three Hour Workshop - brings to light some issues that often get overlooked in the office. Unspoken courtesies, being the new kid on the block, and having a professional appearance are just a few of the topics to be covered.